Written by Award winning Canadian tattoo artist : Bella , Owner and Artist of Platinum Tattoo, in beautiful Kelowna Bc Canada.
Tattooing has blown up over the past few years to become exceptionally popular. I read somewhere that 40% of people, now have a tattoo. Thats amazing news for career tattoo artists such as myself, and for the entire art industry.
A decade ago, and when I first began tattooing, tattooing was still far from being "mainstream".
Tattoo shops were dark, mysterious, and to most members of society, very "scary" places.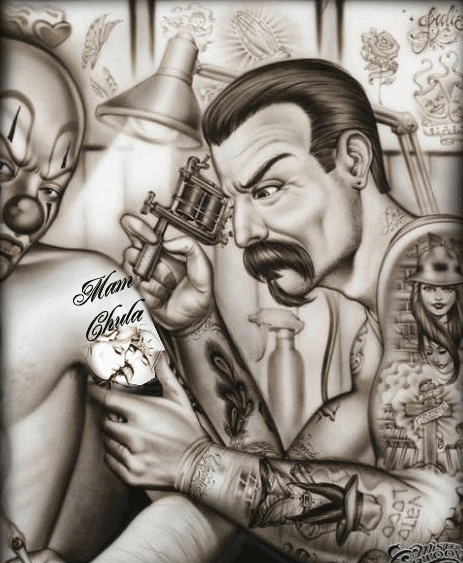 Tattoo shops were dark and scary places. They were full of tough guys and bikers. Getting a tattoo at that time showed you were "Wild" and "Brave". It was a sign of being a "Bad-Ass" and Going against the Norm.
When I began tattooing a decade ago, if you had a wrist tattoo it was a "big deal." Possibly a "job - stopper." You might not get a chance at your career of choice with a tattoo on your wrist showing. In an area not easily covered.
In light of this cruel and unjust fact, as responsible tattoo artists, we did our best to warn clients, that unfortunately, prejudice is a real deciding factor ,
when your future employer is choosing you ,
as a potential employee.
Unfortunately, the actual reality is , your next employer can choose not to hire you, for any reason they want. They just can't "SAY" it's because of your Body Art.
Because that would be discrimination due to appearance.
And very illegal.
Then tattoo reality seri
es showed the "rest" of the world, the people without Tattoos, that TATTOOS really a
are ART.
I really see tattoos, as showing the world who you are on the inside, by having it memorialized on your outside. (Your skin that is ;))
Tattoos are created for clients, to
memorialize loved ones lost
and to celebrate new family members born.
With Beautiful Memorial Tattoos.
The rest of society grew to appreciate TATTOOS as an art form. Acceptance of tattoos as an art form , has grown tremendously in 10 years time.
A decade ago, I heard the same phrase ring through the tattoo shop...
" I'll wait to
to get my tattoo sleeve until after my wedding day. " women would say that even if they didn't have a date chosen.
Last year my modelling agency cast me to model the runway in the Okanagan Wedding show. I was shocked that the wedding shop owners and wedding dress designers specifically wanted me!? The heavily tattooed girl, to model their wedding dresses on the stage! Just look how far we've come.
I'm so proud we've come lightning speed into the future of understanding and acceptance with tattooing as a community. Tattoos are now widely accepted by the majority of mainstream society. Tattoos are finally an appreciated art form throughout our communities.
And you know, as one heavily tattooed person. When I see other tattooed professionals at their workplace, with their tattoos showing.
I instantly feel more comfortable and relaxed in their presence. Like maybe the sales associate that has a Tattoo, is now more human and down to earth. Like we now have way more in common.
And you know? I am probably more likely to purchase something from that tattooed sales associate because of it. ;)
As for the few people in the community, that are still small-minded enough to discriminate against commumity members who proudly wear their tattoos..
10 years later... They are getting extremely old... and I am comforted that they will be passing on, sooner than later ;) lol!
Sorry……. not sorry…...
LOL!!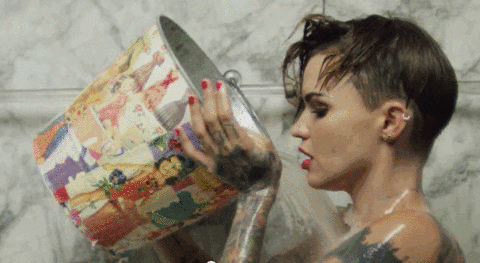 Much love!
~Bella~
Award winning Canadian tattoo artist
Platinum Tattoo
Kelowna Canada
Thank you for Reading!
Click here for more Blog posts!
Check out Bella's new Company
Slave to the Label : Brand Design
A must for all Luxury Lovers ❤️